Ok, everyone drop everything........a heinous crime has been committed in my living room and your help is needed!!!!!!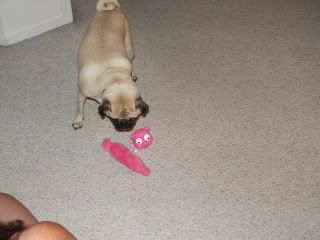 It appears that my Pig friend has been DECAPITATED!!!
WHO could have done this???
It wasn't ME! I have an alibi......I spent most of the evening helping mom finish up the cottage cheese so I didn't see ANYTHING!
Mom has secured the area until she can dust for finger/paw prints and get the authorities involved.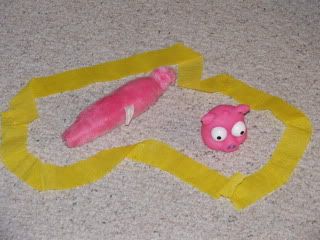 If ANYONE knows ANYTHING about this terrible act, please leave us a comment. This perp must be STOPPED before he/she heads to a toy/stuffie basket near YOU!