Hi everyone! My friends
Sophie, Dixie and Harley
did a cool post about "
Wednesday Walkies
" so we thought we'd document a walk in our 'hood too! Mom usually makes us walk with her every night after dinner whether we like it or not!!!!
Here's dad and I hoofin' it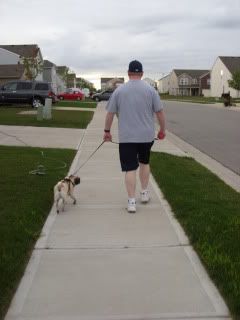 Mom was lollygagging behind! HURRY UP LADY!!!!
FIRST off....I have to check my Pee-mail...
I love to read all the interesting messages....
A little further down the street....I have to LEAVE Pee-mail for some of my friends...
Mom and dad laugh at this goofy sign stuck in someone's yard.......
Mom said she'd give me a pig ear if I'd take a dump right then and there....but I didn't have to go. I waited until waaay later when we were just PAST the park trash can to lay cable.
Then we got to one of the little parks in the 'hood. There were no kids there tonight, so I got to go down the slide!!!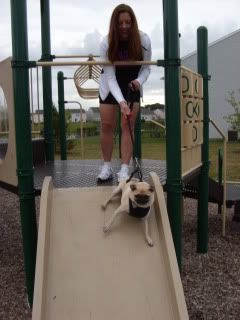 WHOOOOOOOOOO!
Your turn mom!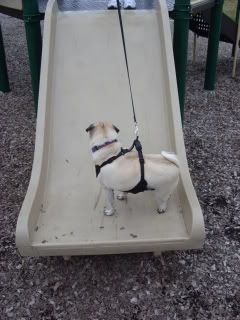 A little farther ahead, we met THIS guy......
He was a nice Puggle (Pug + Beagle) named Oscar!!! He is 2 years old, just like me!
Mom and I stopped to reflect by the lake...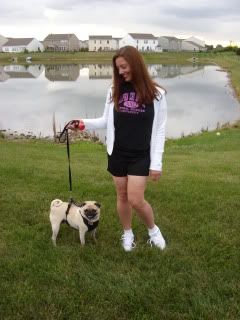 We didn't see any ducks out on the water tonight. I usually yell at them.
Dad and I had to stop and look disgustedly at this house.......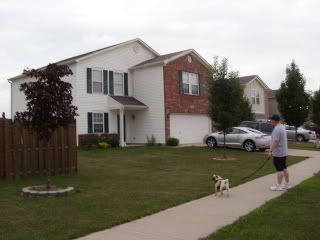 Look closely...........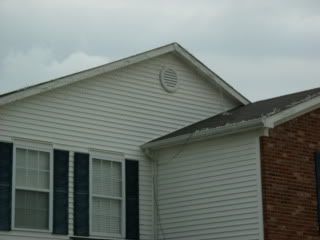 THEY STILL HAVE THEIR FARKAKTE CHRISTMAS LIGHTS UP!!!!!!!!!!!! WTF?????
Mom wants to send them an anonymous "NastoGram" in the mail and tell them that Christmas lights in July is just plain flat out jackassery...but they probably won't care.
ANYWAY...
I saw a bunny in someone's yard....
Then I spotted these flowers......mom loves Black Eyed Susans!
Mmmmm...nice!
Here we are back at home in our driveway....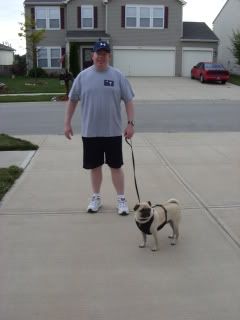 Time for a drink!!!
Check out this cool site that mom uses to calculate how far we walk...
www.mapmywalk.com
. According to the map there...our normal route is 2.3 miles!
Happy Saturday everyone!