Happy Birthday USA!!!!!!!!!!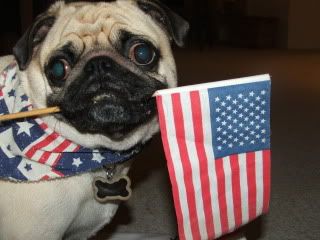 It's been raining here all day today and mom is kind of relieved...she thinks that the rain may help if/when one of our hilljack neighbors catch our house on fire with one of their fireworks!!!
Mom also hopes that all of the emergency rooms around the Indy area are well staffed tonight because from the sounds of things outside, there are bound to be some bloody stumps showing up!