Yesterday (Sunday) was supposed to be my day of resting and relaxing all day...but mom and Holden had OTHER ideas!
The day started off with me snoozing in the big cloud bed
"ZZZZZZZZZZZZZZZZZZZZ"
Then mom came in and WOKE ME UP!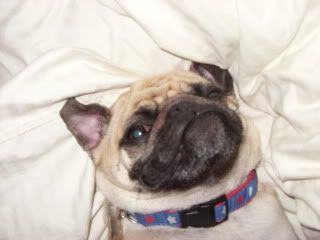 RUUUUUUDE!!!
She and Holden took me to Petco to say HI to my buddies Gus and Eli (from the Pug Posse) and a new friend Max!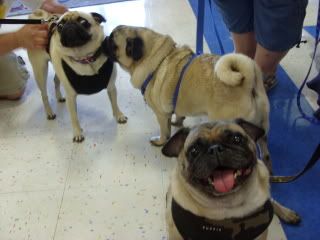 I got a kiss from Eli!
Mom had to get me more of my conditioner at Petco and Holden got me a HUGE bag of goodies from the treat bar! LOOK at this!!!!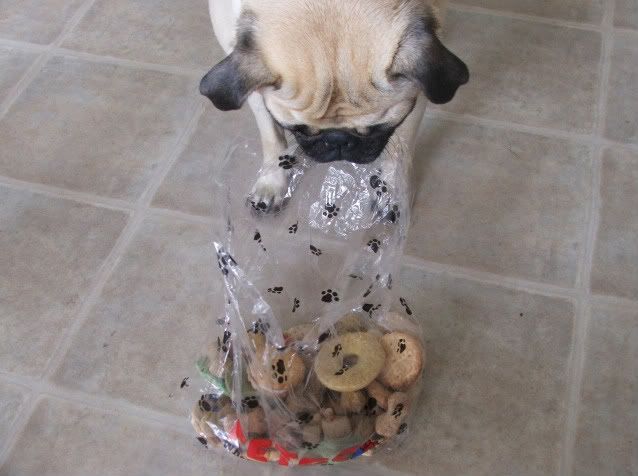 Mom wasn't watching as Holden loaded up the bag...ooops!
I also needed a new toothbrush, so we went to Pet Supplies Plus AND PetSmart. I was TIRED after all that shopping! It was waaay past our lunch time so mom stopped and got us something fabulous...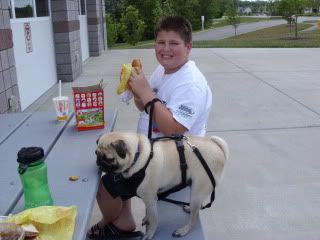 Mmmm...my very own McCheesy Burger!!!!!
We had a little picnic at the park and ate our lunch in the sun!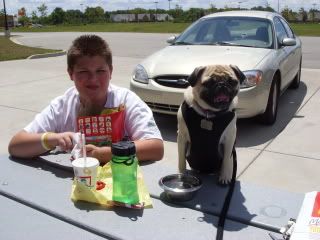 Hope everyone else out there had a nice Sunday too!