You won't BELIEVE this.....guess who came to play with me the other day???
Do you recognize her????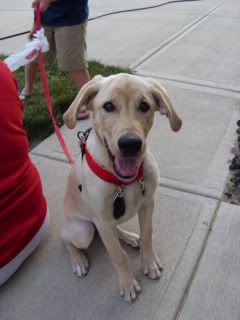 Would you believe that is CHLOE????
CLICK HERE
to flash back just a few short months ago when she was a tiny puppy!!!
Jeez-O-Man! What in the world are they feeding her??? Miracle Gro???
Here we are sitting nicely for treats from mom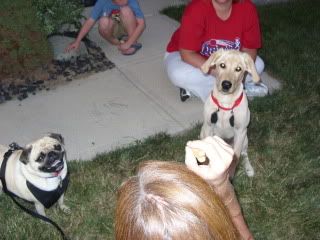 Holy crap...mom really needs to get her roots done again...I simply CANNOT have her walking around with me and having crazy lady hair like that!
Happy Hump Day everyone!