Look what we got!
Can you see him?
It's a PUG PLANTER...and it's exactly what EVERY "Crazy Pug Lady" (and man) needs in their house! Holden named ours "Frederick".
Check out his cute Cinnabon tail!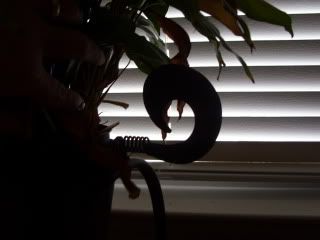 Now, what would you say if we told you that YOU can have your very own AND buying one would benefit poor helpless Puggies through Kentuckiana Pug Rescue???
CLICK HERE TO GET YOURS!!!
Now you KNOW we can't do this all day......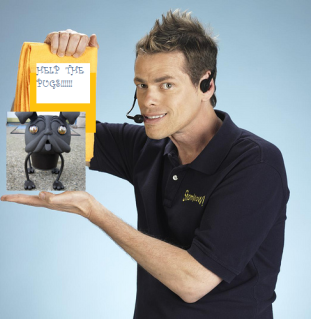 So make sure you jump over to the
KPR website
and get yours TODAY!
You followin' me Camera Guy????
I'm disgusted in this picture because mom bought one of those silly Aqua Globes that is supposed to water her plant for her. FORGET IT! They don't work and all the water glugged out the minute mom stuck it in the plant.
I'm sure Vince wouldn't pimp such a shoddy product!