(Sniff, sniff sniff)...HEY...do you smell that???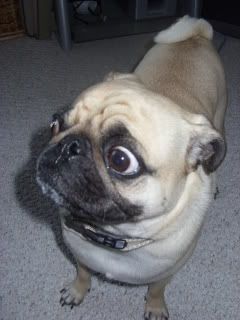 Ok...well maybe you can't smell it...but you can definitely FEEL the excitement in the air at our house......
IT'S HOCKEY PLAYOFFS!!
My people are INSANE Detroit Red Wings fans (since that's where mommy is from)!
I'm helping Holden hold the new Wings flag up. It will be proudly displayed on our flagpole for the entire time the Wings are in the playoffs and then ALL YEAR if they win the cup again!
Holden makes a Lego "Red Wings" every year to kickoff this exciting event!
Look at my little dome head to the right of the table!
Here I am watching the game last night...will the Wings beat Columbus???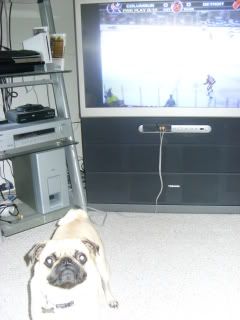 YES THEY DID!!! Final score Wings 4...Columbus 1!!!!! WHOOHOOO!!!!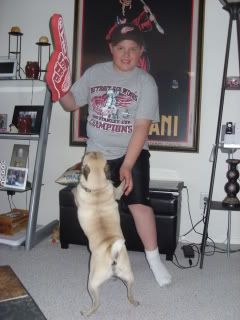 VICTORY DANCE!!!! GO WINGS! GO WINGS! GO WINGS!
Just think...this fun lasts until JUNE!