You'll never believe what Daddy and I have been working on! A NEW TRICK!
Check me out!
Mommy couldn't believe it! She has tried to do this with me for a long time, but figured I didn't have the depth perception since my eyes are so buggy and far apart like one of those crazy looking goldfish you see swimming around at PetSmart!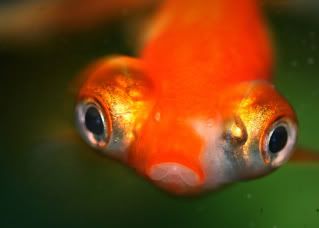 HAHAHAHA! This fish has eyes like ME!
I'll do ANYTHING for daddy's popcorn! Here are some of my other old standby parlor tricks....
More popcorn please!!!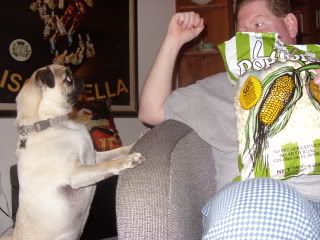 Thank you!!!