Since today is EARTH DAY...I am forced to ask the question..."What on EARTH got into mom yesterday???"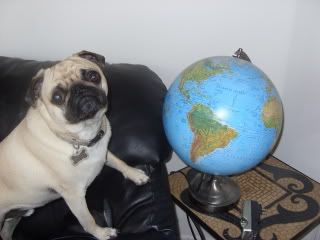 Mom reeeeeally messed up yesterday afternoon! Holden's hair was looking a bit longish and she thought this might be a good time to try out this new gadget she picked up a few weeks ago...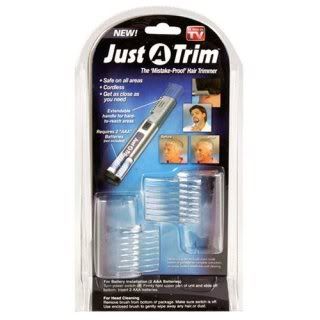 I don't know if you can see the words "MISTAKE PROOF" on the package...but it doesn't matter, because they are big fat LIARS!
Mom started to trim up around Holden's ears and thought things were working ok, until Holden looked up into the mirror and yelled "MOOOOOM!!!"
This is what he looked like..........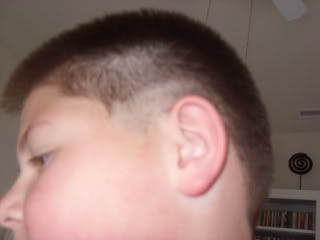 Here is ME looking at MOM (how could you DO this?)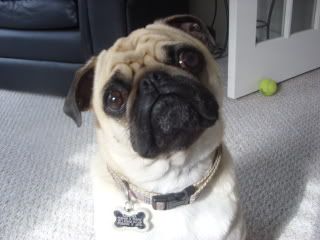 Daddy came home from work and rescued Holden from the "Just A Trim" torture device and took him HERE for a repair job...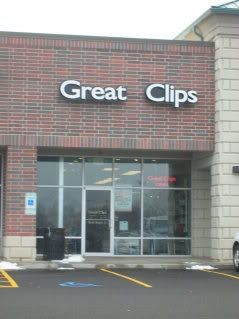 Mom was too embarrassed, so she stayed home and felt bad.
They did a great job fixing mom's handiwork! Holden loves his new 'do!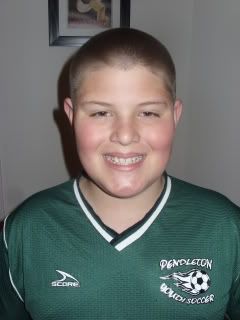 CHEEEEESE!!!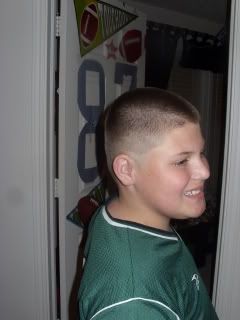 All better! (WHEW!)
All I know is that after that surprise nail grinding and then that hair debacle yesterday...I'm staying AWAY from that crazy lady for a while!!!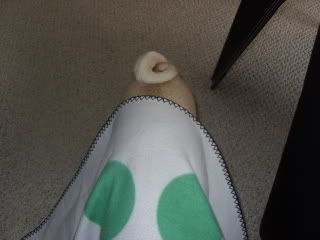 Get away mom! I don't want a mohawk!!!!!
HAPPY EARTH DAY! Do something nice for the planet today! Mom is going to conserve water by not doing any laundry or dishes today!