Happy Birthday to my Stepsister Lizz!!!! She is 17 years old today!
We had a fun party here at the house for her yesterday!
I gave her some birthday smooches!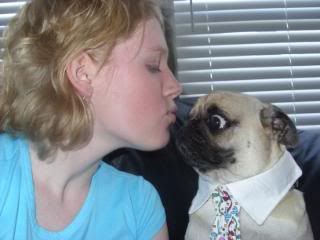 But then she and mom tried to make me wear one of those dumb party hats that I HAAAAAATE!!!!
NOOOOOOOOOOO HAT!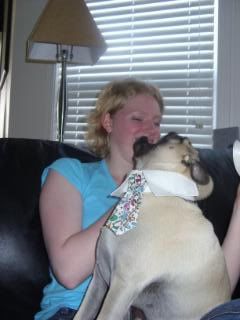 FINE...if you're going to make me wear the farkakte hat...THIS is how I'm wearing it!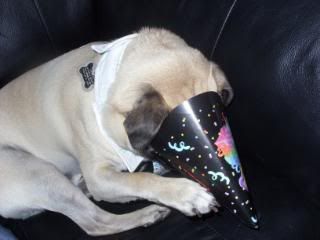 Happy now???
After the hat torture...I got to help Lizz open her presents!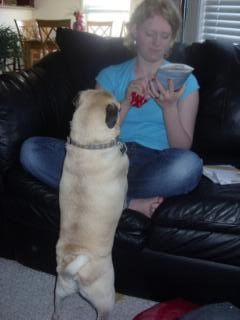 WOW! MONEY!!!!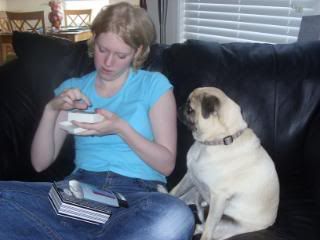 Will you take me to PetSmart now Lizz???
Next, it was CAKE TIME!!!!
Here is Lizz with her birthday cake!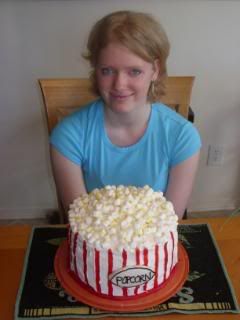 Waaaaait....is it CAKE or is it POPCORN????
Ohhhhh...it's a TRICK! It's a cake that LOOKS like popcorn!
Here is the back...mom made it say "Happy 17th Lizz!"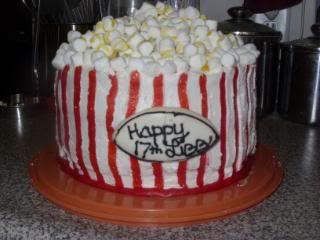 Mmmm...more cake please!!!!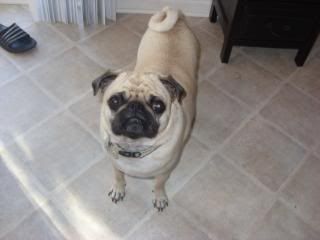 We hope Lizzard (as we call her) has the BEST birthday today!!!