Today is Sunday and things are getting back to normal now! My peeps are back from their vacation and I'm back home from my "Spring Break" at Little Rascals and we're having an "L.O.A. Day" (Laying On @$$ Day) which we all need!
We have a lot of stuff to blog about, but we'll start with the peeps trip to Arizona! Mommy, Daddy and Holden flew to Phoenix to visit Mimi and Pa who live in Surprise, AZ. Here are some highlights...
Holden swimming...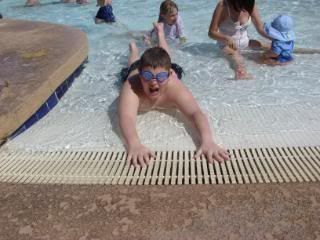 Mommy and Daddy poolside...
Mimi and Holden during the hike in the White Tank Mountains...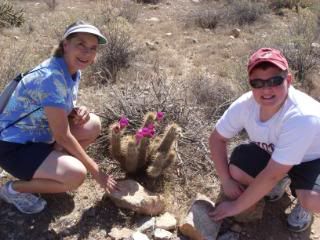 Mommy and Holden on a big huge rock they climbed in the White Tanks...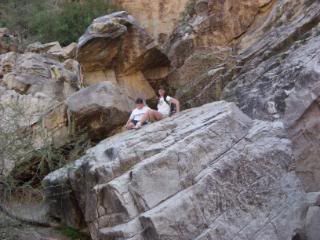 Holden with Mimi and Pa at Canyon Lake, Apache Junction, AZ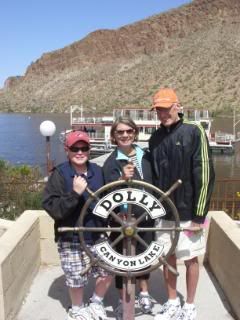 A family of Bighorn Sheep that live around Canyon Lake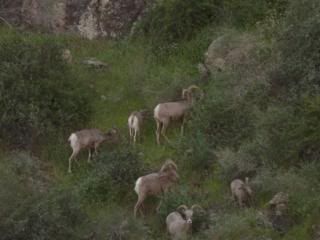 Group shot with Mimi and Pa with the Superstition Mountains in the background...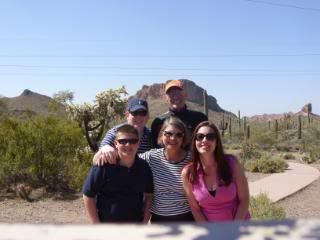 Mommy with Mimi (Mom hopes the "no aging gene" was passed on to her from Mimi!)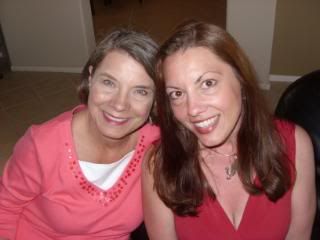 Holden with Pa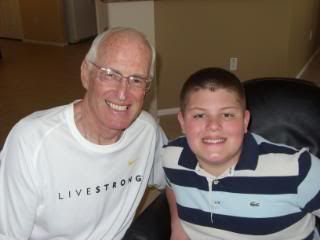 Holden at Sky Harbor Airport with this cool plane in the background...
Check THIS out...they people went to a few Estate Sales in the neighborhood and they saw a PUG! Naturally, mom went crazy...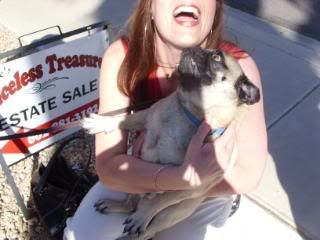 His name is "Chico"!!!
Mimi and Pa knew how much my family missed me, so Pa got out Mimi's "Salinger" golf club cover for us!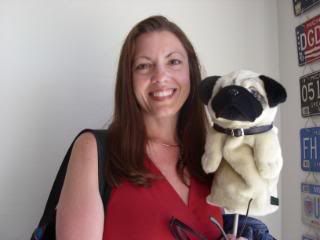 Mimi sent a big kiss home for me! I got it Mimi...thank you!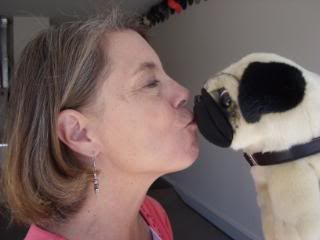 We had SUCH a great time and send a BIG thank you and lots of hugs and kisses back to Mimi and Pa in AZ (who are big fans of my blog!) Thank you for a wonderful vacation!!!