Mom ran around the house this morning like a crazed fool looking for me and calling for me and was near hysterics when I didn't come to her or answer...until she saw THIS....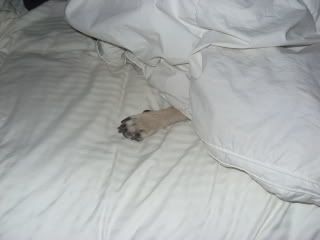 Monday??? Oh no, it can't be! It's too gruesome!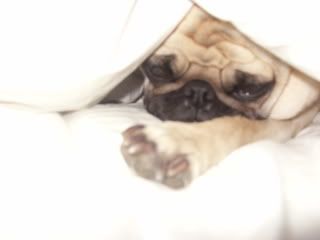 Ahem...could you put the blanket back over my head as you leave the room please??? Thanks a bunch.
I'm staying in the Big Cloud Bed today because it's chilly, rainy and just crappy in general outside.
Happy Monday everyone!