Yep...ANOTHER birthday to celebrate in my family today!!!! Mommy's brother, My Uncle Scott (whom we all call Uncle Scotty Honey because that's what Grandma LeClair always called him!) is 35 today!!! WHOOHOO!!!
He lives in Portland, Oregon, which is a LONG way from where we live in Indiana!
Mom wants to share some pics in honor of Uncle Scotty Honey's birthday!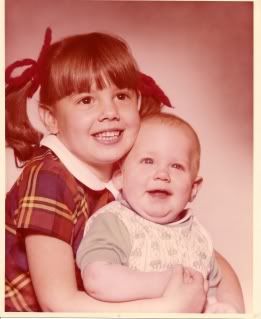 Here are Mom and Uncle Scotty Honey back in 1974! Mom was 4.5 and Scott was only 6 months old! Mom says he's smiling because he realizes that he has the coolest sister in the world (haha!).
Then again...he may have been smiling at his fabulous fashion sense...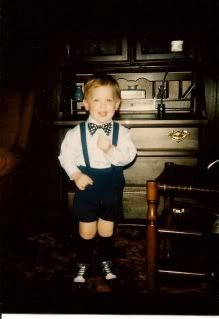 Check out the big look for 1975!!!
The awesomeness continued in 1977...
WOW!
Here's another gem from 1979....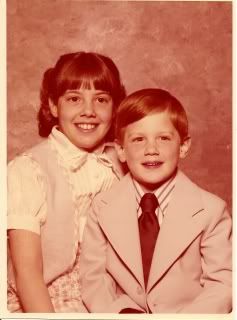 Hmmm...I wonder if Mimi and Pa dressed them this way back then because they were bad?
Check out THIS lovely pic from 1987!!!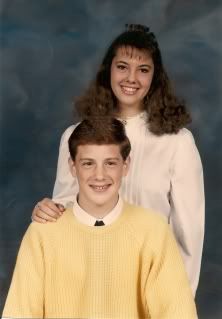 Holy Feathered Hair, Batman!!!
Ok...all silly old pics aside.....here is Uncle Scotty Honey's high school graduation picture from 1992!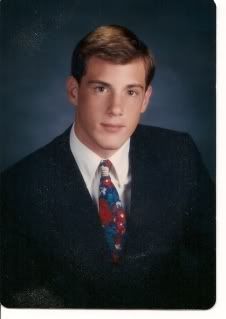 SO handsome!!!
Uncle Scotty Honey is really a very very cool Uncle and knows about all kinds of interesting things...
here he is teaching Holden how to tie knots!
He is also HYSTERICALLY funny too! This is mom's favorite picture of him!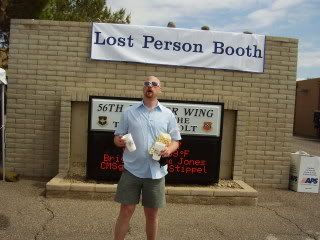 "LOST" person! HAHAHAAHAA!
Here is a nice family picture so you can see the family resemblance...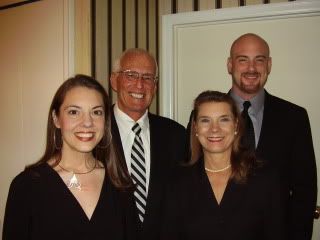 That's mom and Mimi in front and then Pa and Uncle Scotty Honey in the back. They clean up good...no?
Scott loves to travel around doing adventerous outdoorsy type things...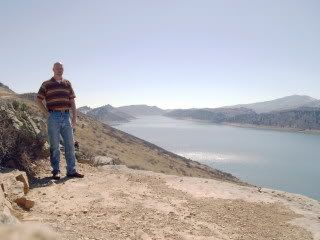 Here he is at the Horse Tooth Resevoir in Fort Collins, Colorado. He used to live there a few years ago.
Here he is with Mom hiking in the White Tank Mountains in Arizona
Since this is MY blog...I've saved the BEST picture for last.......
Uncle Scotty Honey ADORES me!!!!
Happy Birthday Uncle Scotty Honey! We hope you have a great day and the best birthday EVER doing everything you love....(or nothing at all!).
WE LOVE YOU!