Good Saturday morning everyone!
HEY...what are these weird things that Holden is putting on his legs???
SHIN GUARDS???
Why is brother asking me for "good luck kisses"?
OHHHH! Today is the start of Spring Soccer season!!!!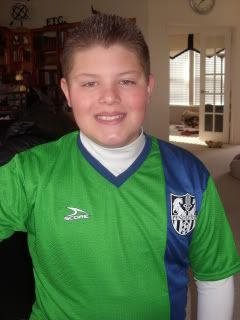 Holden's team played a GREAT first game and HOLDEN SCORED A GOAL!!!! WHOOHOOOO!!!
His team didn't win, but they sure looked good out there and played with GREAT teamwork!
Unfortunately, I, Salinger The Pug am unable to provide you with play by play coverage of the game because they have a dumb sign at the soccer fields that says THIS...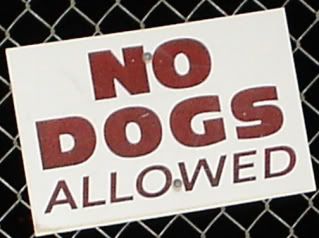 SO unfair!
CONGRATS on your big goal Holden and you'll get em next time!!!