Hey maaaaaaan! Mom and dad took me to
Woofstock
on Saturday and it was FAAAAAARRR OUT!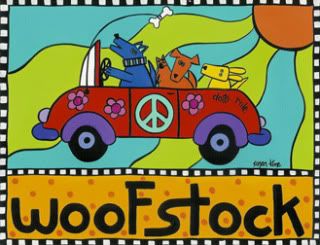 Here I am with my old lady (a.k.a. MOM)
and the old man (a.k.a. DAD)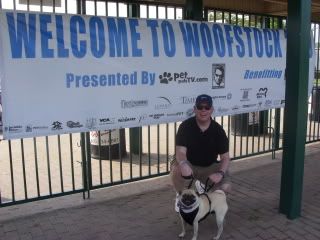 We got to listen to some live local music. No Joan Baez or Arlo Guthrie or anything like I thought, but it was still a real gas, man!
We met up with my life partner/BPF
Pugsley and his new sister Low Rider Lola
. Here's a good pic of us just being mellow and spacing out...
We didn't see any funny brown acid being passed around, but we DID come home with all of THIS free swag!
It was an outta sight experience and we hope that the Hamilton County Humane Society raised a lot of dough for our 4 legged brothers and sisters out there.
Peace, love and treats, man!