Yes, the rumors are true...I MET
STUBBY
!!!!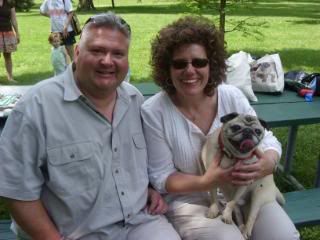 Here he is...the Pug, the myth, the legend (with his daddy Gerry and pretty mommy Michele)!
Stubby's family went to the Indy Pug Meetup with us on Saturday and got to meet some of our other buddies! Unfortunately...MOST were in Kentucky at the Pugapalooza, but it was still a lot of fun!
Here is the traditional "Blogger" pic!
Stubby
with his mom Michele
Apollo
with his mom Jami
Me (Salinger) with my mom Laura
We celebrated
Apollo
's birthday at Meetup! His birthday was last month, but his mom brought CAKE for a belated celebration!
Happy Birthday Buddy!!!
In honor of Apollo's birthday and Stubby's visit...I did my impression of a French Bulldog! HAHAHA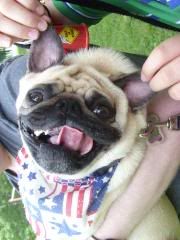 It was starting to get a bit warm out...so Daddy and Holden posed with me for one more meetup pic
Stubby and his family came back to our house for some lunch in the nice, cool AC!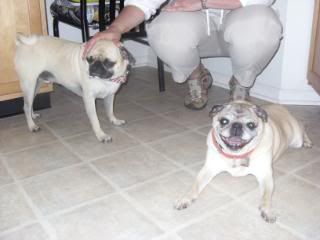 Stubby cooled off on the kitchen floor while I chatted with his mom.
We had a yummy lunch of grilled pizza scraps (from the people) and bits of carrot. We were very gentlemenly and got to sit at the table!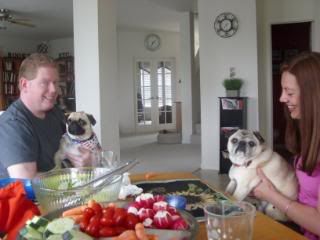 Stubby's family brought us the nicest presents!!! What a nice surprise!!!!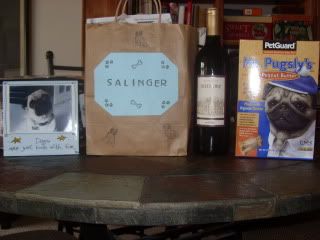 Can you BELIEVE all this good stuff! The bag even had PUG STAMPS on it!!!
There was wine from Biltmore Estate (MMM!)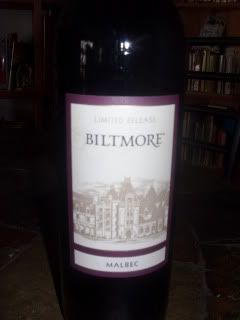 and this adorable tile that Michele and Gerry had made for us! LOOK! That's ME on the tile!!!! How COOL is that???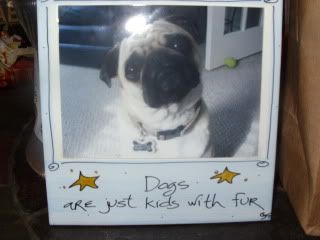 Dogs are just kids with fur! (well, DUH!)
Mr. Pugsley's peanut butter treats!!!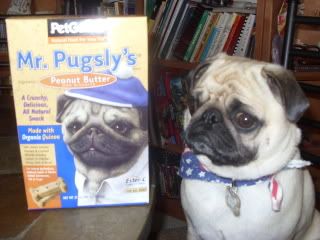 Heeeyyy...these look familiar!!!
CLICK HERE
!
(shhh...don't tell Pugsley...but mom went to Whole Foods and got him a box for his birthday too!!!)
THANK YOU THANK YOU THANK YOU Gerry, Michele and Stubby for the thoughtful gifts!
After lunch, we went outside and played in the yard for a bit...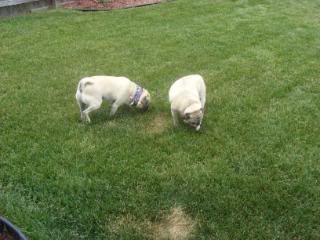 Then it was time for Stubby and his peeps to head back to Chicago, so we thanked them for spending time with us and I gave Stubby's mom some kisses (awwww!)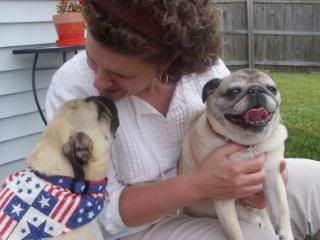 and told her that we'd road trip up to Chicago soon to see them again!
We had such a nice time and I had fun playing with my new buddy!!!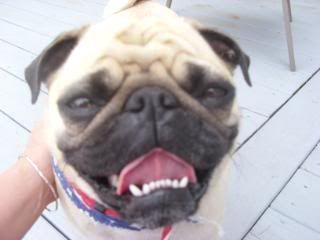 "Mom, can we go to Chicago tomorrow?"
Ok...changing gears....
Some of you may know that Holden is spending a few weeks in Ohio with his dad, so Kevin and I decided this was a great time to conduct a little "experiement" and also clean out our OUT OF CONTROL freezers at the same time. Check out our new
FREEZER EXPERIMENT blog
that we're going to do for 30 days...but maybe more. We'll see how it goes. Let us know what you think!!!