Since Holden was leaving for Ohio for a few days, Mom gave him the option of WHATEVER he wanted for dinner. He opted to help daddy grill some burgers and corn on the cob! YUMMY!
Mmmm...leave one nice and rare for mom and I please!!!
LOOK what I got!!!
Corn on the cob is SO yummy!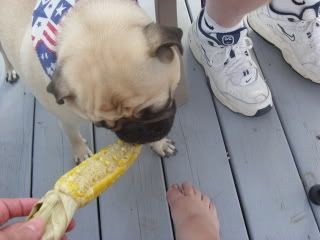 REMEMBER though....DON'T eat the whole COB (yeah, I'm talkin' to YOU
Pugsley
!)
It's good for "digestive mobility" too!!!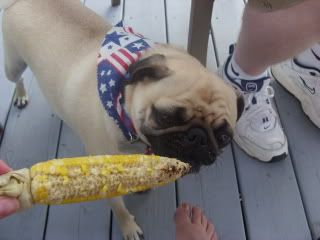 Mom laughs because I leave her "technicolor presents" in the yard and on our walks after I've eaten corn and/or carrots!
Is that TMI???
Happy Hump Day everyone!