Hi everyone! I got to run errands with mom yesterday! Check it out!
Come on mom! I've got the AC cranked in here and I'm waiting on you!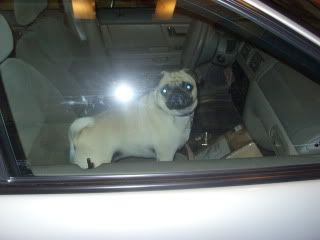 First stop was the Post Office. We have a really tiny one near our house that doesn't even have any people working inside! Everything is automated. Can you see how small it is?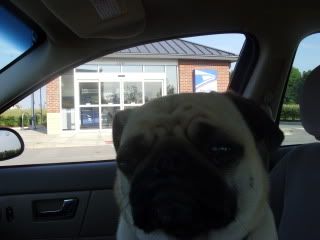 Next stop was the dry cleaners to get Daddy's shirts!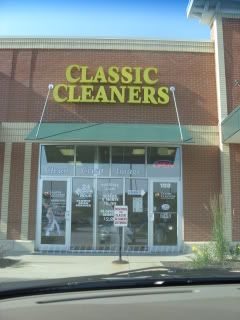 I got to go inside and see my friend Debbie!!!
She's known me since I was a tiny puppy!
Those were the only stops that we had to make...so we went back home. I really wanted to make more stops!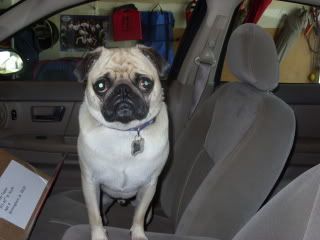 Are we home ALREADY!???
Happy Friday everyone!