Hi everyone!
Mom, dad and Holden are getting ready to go to Michigan for a few days, so you likely won't hear from me until this weekend! I'm going to be chillaxin' at
Little Rascals
but THIS time, mom booked me in the GARDEN ROOM! Check it out!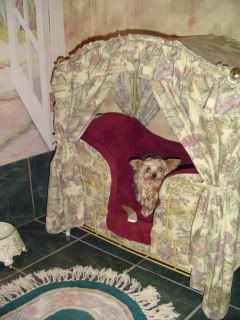 Ignore that dustmoppy looking guy on the bed...I don't think he comes with the room. Mom thought I'd like something that lets me embrace my feminine side and I think those lovely china bowls are just the thing! ;-)
They'll be picking me up on Friday and then we're going to be meeting STUBBY and taking him to our Meetup on Saturday!!!! Jump over to
Stubby's blog
and check him out if you haven't already, but here's a pic of this handsome dude!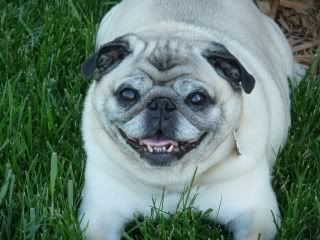 We are SO excited to meet him and his peeps!
Since I won't be posting for a few days, mom thought she's post a few new pics of me out in the yard with all the stuff she hasn't killed yet! (YET!)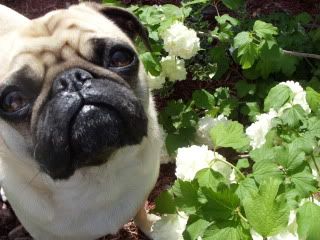 Happy Hump Day everyone!!! Check back with us this weekend!