Hi everyone! My "life partner" and BPF had his 2nd birthday last Saturday!!! Mom has been crazy busy with work and other junk, but we FINALLY got around to taking Pugsley his present last night!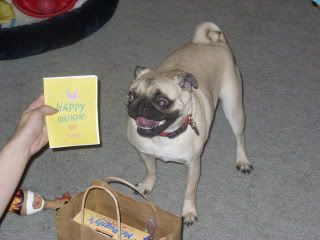 HAPPY BIRTHDAY DUDE!
I helped him to open his present bag (we were kind to the Earth and recycled it from the present Stubby gave us last weekend!)
Mom likes this pic of our puggy butts! Quel embarrassment!!!!
We gave Pugsley some of the Mr. Pugsley's Peanut Butter biscuits (since his name is on the box!)
AND this tough-guy looking shirt!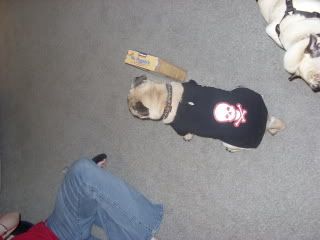 Then mom gave Pugsley some birthday tummy rubs...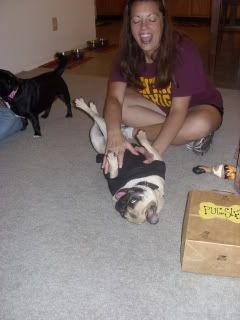 and gave Low-rider Lola some snuggles...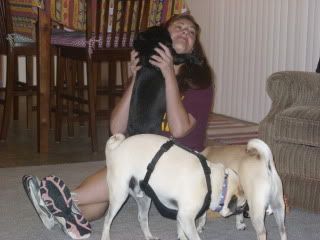 of course, no get together with Pugsley would be complete without us doing our Greco-Roman Pug Wrestling!
For the entertainment portion of the evening...Heather helped me to do my Phil Spector impression!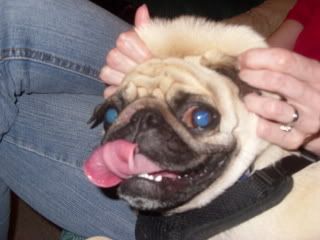 UNCANNY I tell you!!!!
HAPPY BIRTHDAY PUGSLEY...I LOVE YOU MAN!!!!