Check THIS out!!! Last Saturday...Mom and I were invited to a MIDNIGHT TEA PARTY for our friend
Chelsea's
14th Birthday!!!! Here I am all dressed up in my birthday finery...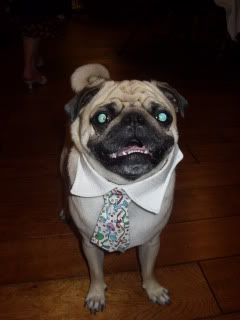 "YEEES lovey....simply SMAAAAASHING!" (Say that like Mr. Howell from Gilligan's Island)
Mom cleaned up fairly ok too...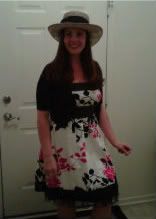 She was all hopped up on REGULAR Starbucks and Diet Coke to keep her awake. She says Midnight is WAAAY past her bedtime normally!
Look how pretty my buddy
Maggie
looked in her new pink sundress!!! It totally matched her tongue!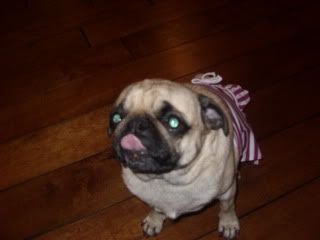 (
Maggie
is Chelsea's Pug for those of you that don't know!)
Mom's friend Dyan (Chelsea's mom) did SUCH a pretty job setting the table with her Grandmother's old fancy china!
OOOHHH So fancy-schmancy!
The food was all dainty and pretty (just my style!)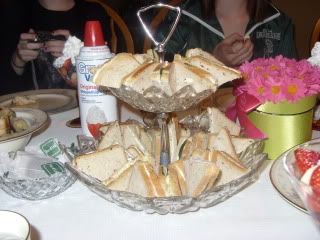 Cucumber sammiches!!!
Mom did the desserts...mini red velvet cuppycakes with PINK cream cheese frosting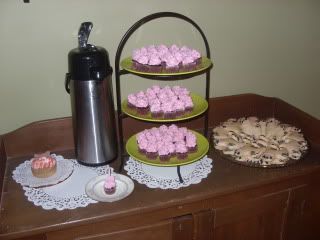 The bigger cuppycake to the left was a BANANA PUPCAKE for Maggie and I!
Mom made a tray of Puggy cookies that looked JUST like Maggie!!!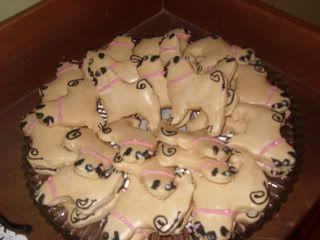 SQUEEEEE!!! PUGGIES with pink blingy collars!!!!!
Chelsea, the birthday girl really seemed to enjoy her surprise Midnight Tea Party!
Here is her mom Dyan (Mom's friend) bringing her a cupcake with a candle to blow out and make a wish!
Maggie and I had a LOT of fun playing and getting tastes of yummy things before we passed out on the rug!
It was SO late when we got home, but my first fancy tea party was a LOT of fun!!!!