WHOOHOO!!! The Red Wings finished off the Coyotes last night and advanced to round TWO of the playoffs!!!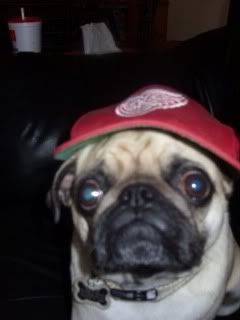 Way to go Wings!!!!
The Goalie, Jimmy Howard was a WALL!!!
Unstoppable!!!!
Mom, Dad, Holden and even Holden's friend Seth were all screaming for the Wings to win! We all had our Wings gear on and everyone rubbed my tummy for luck!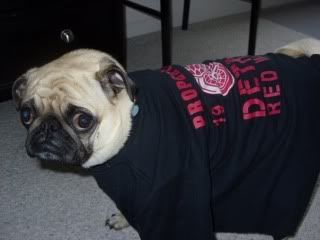 Do NOT call me "cute" during hockey playoffs!!! This is SERIOUS business my friends!!!
Next team we take on will be the San Jose Sharks (whaaat? Sharks SWIM...they don't SKATE!!!)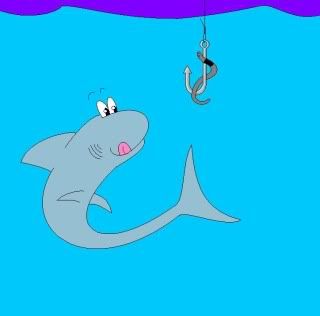 Ok, seriously...doesn't this lame shark look oddly like Charlie the Tuna????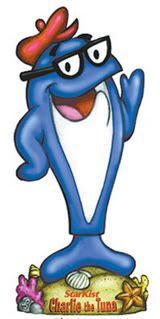 Hahahaha! Sorry Charlie!!!!
We understand that our blogger buddies
Oakley and Swisher
are Sharks fans...so I'm sure there will be some good old time hockey trash talking going on for the next 4 games (since mom is crossing her fingers for a SWEEP!)
GO WINGS!!!!!!!!