TPIF (Thank Pug it's Friday!) everyone!!!!! Does everyone have big and fabulous plans for the weekend???
We have a few cool things to share today (all that happened in the past week).
First off....I celebrated
Sexy Whipped Cream Sunday
with a lot of others in the PugBlog community and went to Starbucks with mom and dad and got my PupCup and thought of our
dear friend Penny
.
This one's for you, girl!!!! We hope you're running like a crazyPug on the other side of that bridge!!!!
Mom and Dad also took me HERE...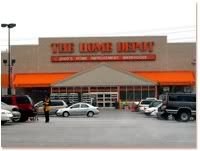 Mom called and asked if 4 legged children were allowed and the lady laughed and said "Policy says no, but EVERYONE does it, so come on in!"
I got to pick out tomato plants and some herbs for mom's herb garden!
"MMM...Yellow Stripey heirloom tomatoes and BASIL!"
"Let's go HOOOOME so we can make Caprese Salad!!!"
"Aw crap...what do you MEAN we have to grow them first? Sheesh!"
In other news...do you remember the post we did a while back about our fellow PugMom Friend ANNIE (
Click here to refresh your memory
...we'll wait!)
WELL.....you may remember this adorable BEFORE pic of Annie's belly with big PugBro Butch....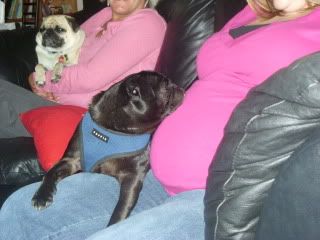 HERE is the AFTER pic!!!!
Happy Birthday to Karsyn Alyssabeth W.
April 19, 2010
2:39 pm
8 lbs 3 oz 22 inches
Seriously...don't you just want to smell her head????? Mom will post more pics in the coming weeks when we get to go meet her in person!
Happy Friday everyone!!!!