OMG! THIS IS HUUUUUUGE!!!
Our local CBS station here in Indy is holding auditions for David Letterman's STUPID PET TRICKS!!! Mom entered my "Dentist" trick (not for a SECOND thinking she would hear from them). A nice lady emailed mom and told her that she was mailing her tickets to the Indy Home show and to be there on Monday 2/1 at 2:20 for our AUDITION to perform our trick!!! Mom has been a Letterman fan for AGES (back when he used to wear tennis shoes on TV!). She would FRRRRREAK if she got to take me to NY to meet him!!!!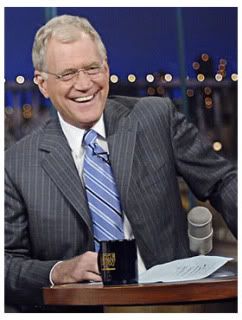 So...as promised...here is a very quick SNEAK PEEK at my NEVER BEFORE PERFORMED ON VIDEO "Dentist" trick. Mom hopes that my reluctance was just because I was being turdley that day because normally I'm a VERRRY good dentist!
Aunt Sarah is loaning mom one of those patient bibs that you wear on that clippy cord and I'm going to wear my blue scrubs to look like a real dentist!
Oy vey....the crap I do for this woman!!!! (note HUUUGE Pug eye roll!)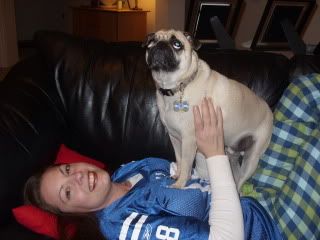 Wish us luck!!!! We'll let you know how it went next Monday!!!