Oh HIIII mom! Ummm...I just found this spool of your rustic wrapping twine stuff here in the living room. How odd!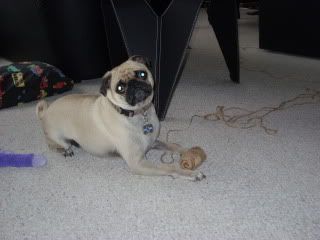 HOW did it get downstairs you ask???? Hmmmmm.....
HEY LOOK! Was that a CAT????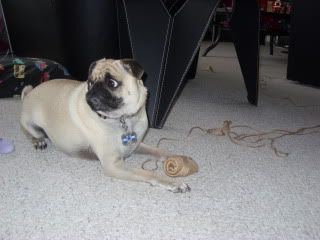 YEAH...that's the ticket! Cats like to play with this stuff....I'll bet a CAT snuck into my doggie door and was playing with your twine!!!!
Yep...sure smells like a CAT was here!!!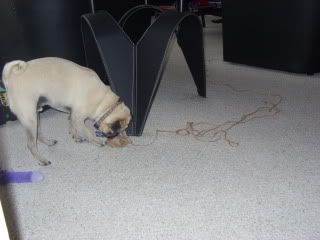 I certainly know that **I** would never do such a thing!!!
All right...which way did he go???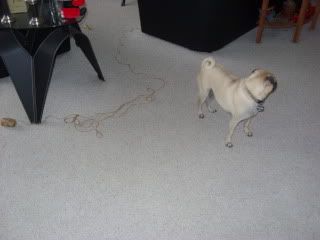 Don't worry mom...I'll find ol' Tuna Breath and make sure he cleans this up!!!!