Well, the peeps picked a FINE way to start off 2010 for me....they took me through the CAR WASH!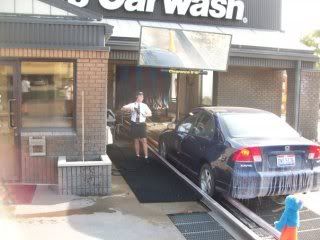 I was SITTING inside the car on Mom's lap and everything, but they somehow forgot to mention that cleaning the salt off the car means a drive through the NIGHTMARISH TORTURE CHAMBER OF HELL!
See for yourself....
Happy New Year INDEED!!!