Today is Monday, January 4 and according to the calendar, that means that Holden has to go back to school today. As you can see...I took this news pretty hard this morning as he was waiting for the Big Evil Cheesewagon to scoop him up!
MOM! DO SOMETHING!!! STOP HIMMMMM!!!!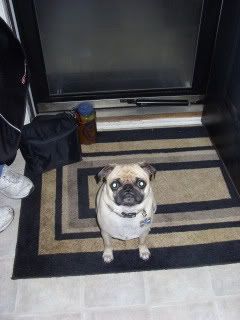 It's TERRIBLE I tell you!!!
JUST TERRIBLE!!!