Hi everyone! This really isn't newsworthy since we know that most of you are also experiencing this white crap, but mom hauled out the camera anyway...
On Thursday, we got about five inches (according to the ruler that mom stuck out on the deck!)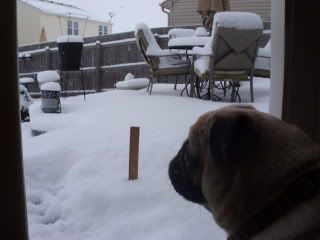 Ugh....I have to go out and pee in THAT?
Ok...here goes....
Stay warm everyone!!!!
Happy Sunday!