Hi everyone and GO COLTS!!!!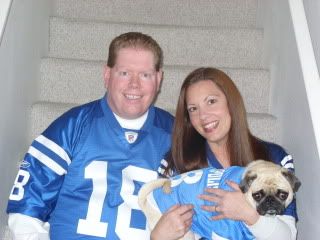 Did we fool you into thinking that mom and I are really into this??? The truth is that I HAAAAATE that Colts jersey and won't move in it and Mom really doesn't understand football, so she's in the kitchen making pumpkin related goodies!
Sporty or not...we hope you have a great Sunday too!