Oh no. This doesn't look good....
Holden packed this bag and left it by the back door before he went to bed.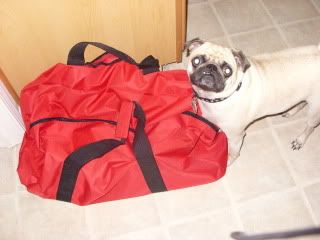 Mom and dad are packing a bag on wheels and mom is packing up a bag with all my favorite toys and some new chewies.
I don't like this ONE BIT!
(**Mom's note** FALL BREAK! WHOOHOO! We'll report back in a few days! Take care everyone!)