I kind of knew I was in for SOMETHING when mom said she and
Kelly (Sophie, Dixie and Harley's mom)
were going shopping together the other night. Mom came home with THIS from
Meijer
....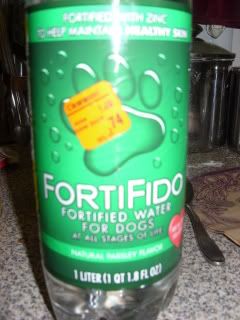 Bottled PARSLEY flavored dog water???? What kind of farkakte crap is this????
I see it was only 74 cents (clearanced) which means that it probably wasn't a big seller. What made her think that *I* would like this????
Great....now she's going to try and get me to DRINK it???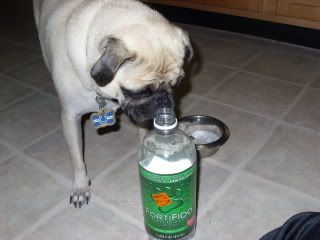 Ew...it smells weird. Ok....I'll try a tiny sip.....
GAAAHHHH! Mom...what is WRONG with you?????.....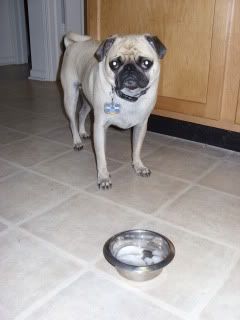 VILE WEED WATER!
I'm backing AWAY from the bowl.......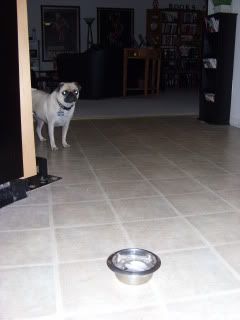 You can HAVE your foo-foo water mom....I'm going back to bed!!!!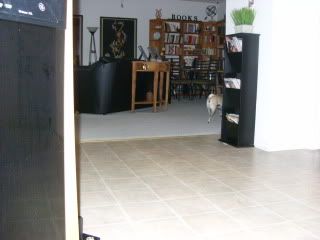 Maybe Sophie, Dixie and Harley fared better with their peanut butter flavored water?
***MOM'S NOTE***
I'm pretty sure Salinger (Drama Queen) just wasn't thirsty....I tasted this stuff (from the bottle...NOT the bowl) and it didn't taste like ANYTHING except a wasted 74 cents and the guilt and shame that
Stubby
has conditioned us to feel for purchasing a plastic bottle!!!