Well, it happened again....remember last year when mom had the
BIGGEST SURPRISE EVER?
WELL...Mimi came to visit and LOOK who else showed up...
UNCLE SCOTTY HONEY (all the way from Portland!)
Scott is mom's younger brother (notice that younger does not mean shorter by ANY means!)
Mom about fell over (again) and we are having so much fun with Uncle Scott and Mimi! It was crappy and rainy here in Indy yesterday, but that didn't stop us from going to Mounds Park and hiking!
The stairs on the boardwalk were slippery! We had to be careful!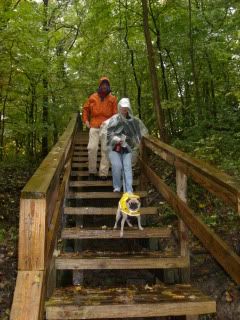 HI Uncle Scotty Honey! Look at those pretty leaves and White River in the background!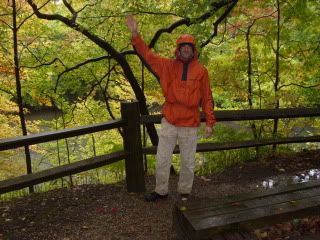 Ok...SOMEONE explain to me why we're out here in the mud and rain??? This is SOOOO not PUG weather!!!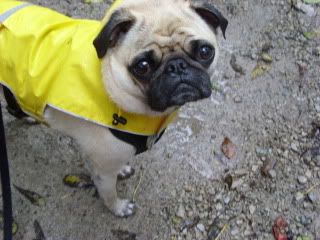 Stay tuned for part two of our adventure!
Happy Saturday everyone!