Hi everyone! Mom laughed when she read an entry from our buddies
Oakley and Swisher titled "That's Ridiculous"
and decided that she was going to swipe the award and tell on herself.
Ok, FIRST off...DAD was the one that pointed out that our little cold morning ritual is "ridiculous". Personally...I find it comforting and very kind of mom to take such care to insure my comfort.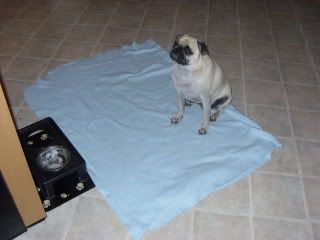 Do you see me watching mom make my scrambled eggy????
Notice how my feet and bum stay nice and toasty on the BLANKET instead of the cold floor.
Ahhhh...nice warm eggy and kibble all while I have nice warm toasty feet!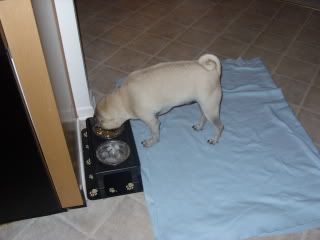 Mom figured out that the blanket was a necessity for me after I would sit on the carpet in the living room and CRY while looking longingly at my dish. She figures that plopping a blanket down is just another way to keep me comfortable and "pampered" (remember...I'm NOT spoiled...the difference is that I APPRECIATE what she does!)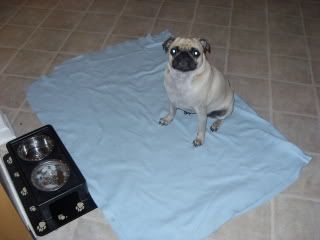 What a lovely breakfast!!!
So THANKS MOM and just know that I love the RIDICULOUS (or RIDONKULOUS as dad says!)things you do for me!
Happy Friday everyone!!!!
Make your hoomans do something ridiculous for YOU this weekend!!!!