Hi everyone! I spent the last 2 days at
Little Rascals Pet Motel
soaking up all of Lloyd and Gail's attention. The peeps went off on some kind of "adventure" doing crazy stuff like THIS...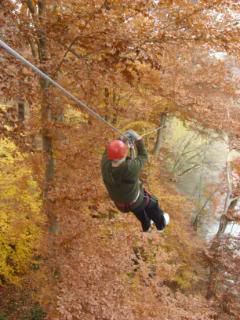 HOLY CRAP! The peeps are FLYING! Look at Holden way up high!
I always KNEW they were crazy! Look at them all amped up on adreneline after ZipLining all afternoon!
They drove over to Logan, Ohio and visited
Hocking Hills Canopy Tours
! As you can see...they had a LOT of fun!
Holden stayed with his Dad (Doug) in Logan and then mom and dad went down to Cincinnati and went to
Ikea
and
Jungle Jim's Market
(which mom has declared the COOLEST place EVER!). Check out some of the crazy foodables they had there....
WHOLE pig head (OMG!)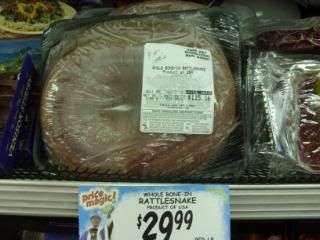 Rattlesnake! (A little pricey...this whole snake was $115!)
PYTHON filets! (GAAAAAAAG!)
They also had a KILLER pet department...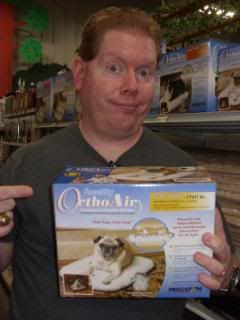 An adjustable "sleep number" type bed which OF COURSE featured a PUG on the box!!!!
Mom thought this was GENIUS...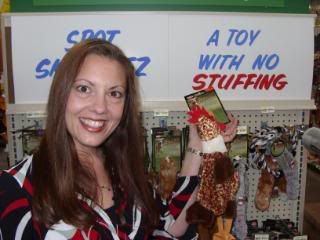 Stuffies with NO STUFFING!!!! No more pulling looooong pieces of cotton out of PugButts!!!
Mom and dad picked me out a few special presents, which we'll blog about tomorrow!!!
When Mom picked me up at Little Rascals this morning......they informed her that I had WON A PRIZE!!!!! (A PRIZE????? FOR ME????)
LOOK AT THIS TROPHY!!!!!
Lloyd and Gail told me that I was "Little Rascal's Pet Motel PET OF THE YEAR for 2009!"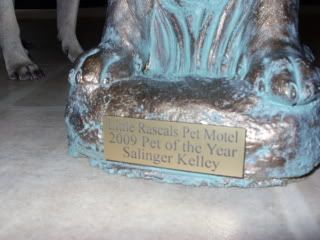 This is HUGE!!! Lloyd and Gail gave me a FREE bath/nail trim/butt squeeze along with this BIG PUG statue trophy!
Thank you SO MUCH Lloyd and Gail! I am HONORED to be your Pet of the Year and will wear the title with great honor!
Be sure to check out
Little Rascals
if you haven't already...it ROCKS!
Stay tuned to see what my present was! It will be VERY appropriate for tomorrow (Halloweenie!!!)
Happy FRIDAY everyone!