Last week, the weirdest thing happened...
This big honkin' truck pulled up to our house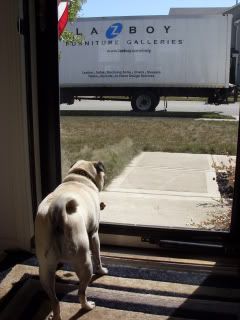 I barked and barked because I thought some big dudes with weight belts on were coming to play with me......but NOOOOOOOOOOO
Mom stuck me in the study and CLOSED THE DOORS!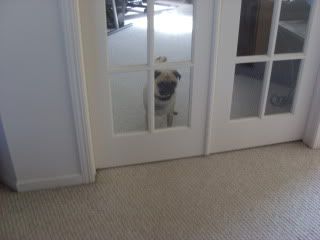 "HAAAAAAAAAALP!!!!!!!!!!!"
The big dudes brought in a new bed for Holden and a nice new CHAIR for downstairs! It SPINS! WHOOOOOOOOO!!!!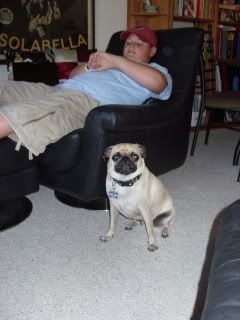 I especially enjoy the new chair because it's BLACK like the rest of our furniture and provides a lovely backdrop for my beautiful fawn hair that I leave EVERYWHERE.
Mom said she's bustin' out the Furminator this weekend! HAHAHAHAHA!
Happy Thursday!