Ok, we aren't sure what this was all about, but S-Dog was being WEEEEEEEERID the other night! Normally he eats his dinner without incident, but the other night he ate a bit and then just stood there acting like he'd seen a ghost!
Observe...........
Here's part 2...he was being very vocal and PATHETIC! What gives?
So we thought moving the bowl down from his little "table" was the issue...until THIS......
He was back to normal the next day, so we're going with the Michael Phelps theory that I asked about in the video.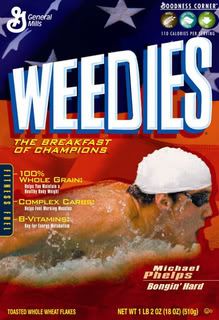 Weird, I tell you...just weird.