Well, as usual...mom was in a big ol hurry and totally mucked up what we were supposed to do with our award! We're totally starting over with our "Kreativ" award.
Here goes....take two!
*****************************
YAY! We got an award from
Vikki
and
Rachel
!!!!!!!!!!!!
So here are the rules! List 6 things that make you happy. Pass the award on to 6 bloggers for Kreativ. Link to the blogger who gave you the award. Link to the blogs receiving the award. Notify the recipients.
Let's see...SIX things that make me happy? That's eeeeeasy peasy!
1. MY FAMILY (even though they didn't take me to Toronto this summer so I could be in this picture with the Stanley Cup...but whatever).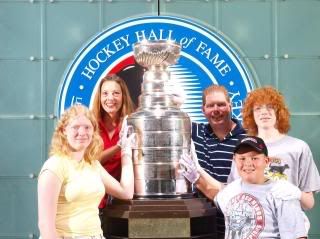 2. TUMMY RUBS! Ahhhhhhhhhh!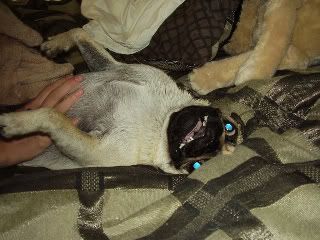 3. CHEWING SOCKS AND UNDERWEAR!!!!!!! YUM!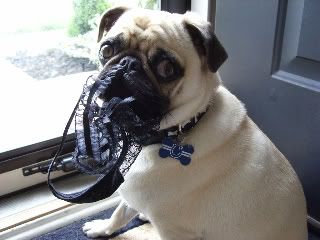 4. MY PUGGY FRIENDS!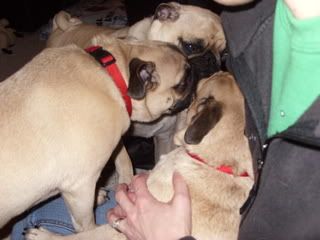 I wish I had pictures of all of them together! My friends are the COOLEST!
5. YUMMY FOOD!
6. SLEEPING AND BEING AS LAZY AS POSSIBLE!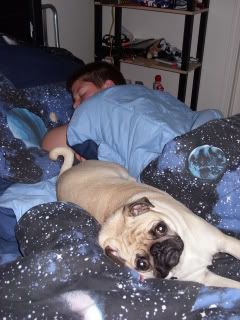 Ok...now for the six that we're tagging (and if you've been tagged before, just consider yourselves DOUBLY KREATIV and pat yourself on the back)...
1.
Pugsley
2.
Maggie
3.
Bailey and Bev
4.
Rosie
5.
Pearl
6.
Coco
WHEW! I think we need a NAP after this!
Happy Monday everyone!