WELL...did anyone see the Eukanuba Dog Show last night? We watched every bit of it and think that the Toy Group judge needs his eyes examined...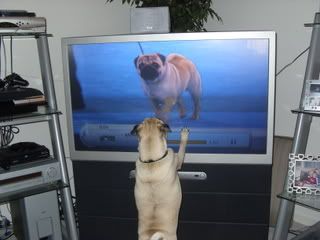 Anyone can CLEARLY see that "Boo" The Pug SHOULD have been the winner.
The Pug came in 4th place in his group. Talk about robbery!
GRRRRRRRRRRRRRRRRRRRR!!!!!!!
In other news...our weather here in Indy is beautiful today! It's in the 40's and a huge portion of our snow is gone! All of the big icicles have melted from our house and I'm getting ready to go for a walk! Holden THINKS he's going out like this...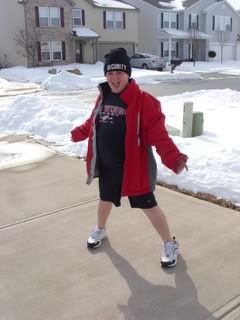 Mom told him to get his fool self back in the house and put some PANTS on! Crazy Holden!!!!
Happy Sunday everyone!