Bonjour everyone!!!!
I, Salinger The Pug want to wish each of you a very happy happy Mardi Gras!
In honor of the big day, mom was nice enough to let me stick my head in an almost empty can of her favorite Cafe Du Monde coffee from N'awlins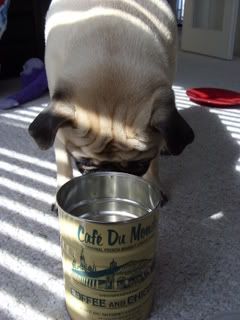 "Mmmm....can we get some beignets over here????"
She let me play with her voodoo doll
"Heh heh heh....WHO'S gonna get it today???"
I won't even TELL you the degrading things I had to do for these beads...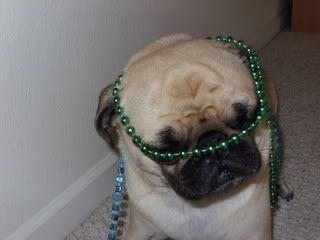 "Oh no...if the crew from Pugs Gone Wild shows up, I'm in trouble!"
Mom also wants to pass along a BIG "HAPPY PACZKI DAY" to all of her friends and family from the Detroit area! For those of you up there....have a prune paczki for her...they're her favorite!!!!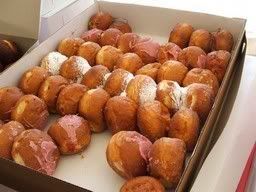 YUMMY!