Hey mom...what's all this paper stuff?
Oh, how nice! A letter to businesses asking for donation items to auction/raffle for
Kentuckiana Pug Rescue
! This should help a LOT of my puggy friends that need help and/or medical attention! What can *I* do to help????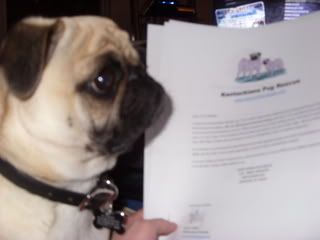 You're mailing out all of THESE? PLUS a whole other list of emails and faxes??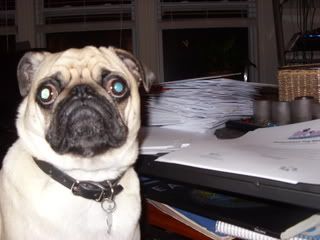 We better get crackin! You hold the envelopes and I'll lick them closed...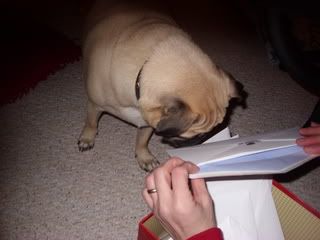 WOW...three envelopes is a LOT for a Pug like me! I'm going to take my break now and get some popcorn from Daddy...
I'll help more tomorrow after I've had my 23 hours of beauty sleep! Maybe I'll help you navigate to the Post Office to mail all of these because Janie the Mail Lady would have a FIT if we tried to stuff all of these in our mailbox to go out!