Ok...we're BACK with day TWO of
Stubby
's mom's visit!
Michele had read about a really cool place near our house called
Flowing Well Park
so we took her to check it out...
Mmmm...nice cold artesian well water!!!
We spotted THIS sign that some anti-Pug bureaucrat had to delegate someone to hang up...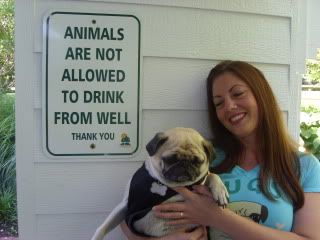 ANIMALS??? Who are YOU calling an ANIMAL??????
Good thing mom thought to bring my bowl so I could have a nice slurpy drink!!!
Here's Michele filling up her bottle...
...the taste test....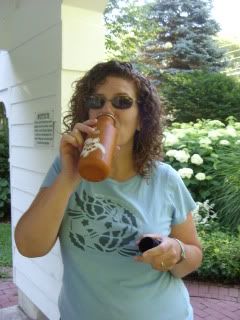 It's GOOD!!!! Thumbs up!!!
Michele had to hit the road to go see her turtles, so we said goodbye there at the park.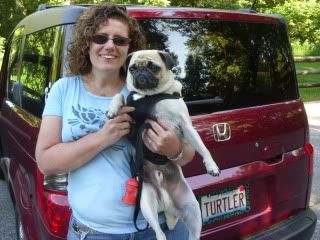 She promised to come back again soon and NEXT time she would bring my buddy
Stubby
so we could eat some chicken and hang out on the couch together like a couple of lazy PugDudes!
Have fun with your turtles, Michele! We loved having you with us in Indy and you're welcome ANY time!