PSSST!!! HEY DADDY!!! It's THURSDAY!!!
You know what THAT means...right???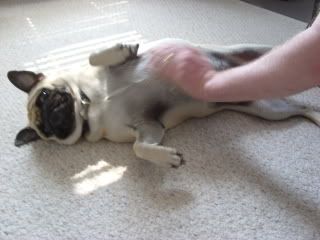 ATOMIC TUMMY RUB!!!!!!
It's sort of similar (but different) to the well known atomic wedgie...except it doesn't involve underwear or the fear of injury to one's buttcrack.
I'll get myself situated in this square sun puddle....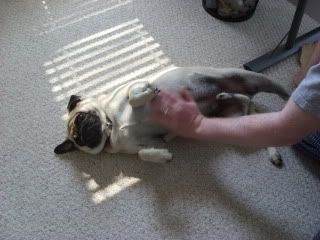 ....and you keep rubbing mah belleh!!!!
MORE!!!!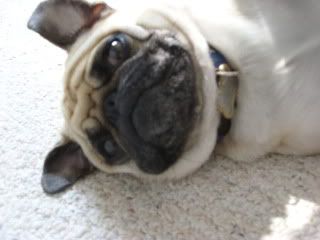 My eyes haven't rolled back in my head yet....KEEP IT UP!!!
HEY! I didn't hear anyone call "break time"!!!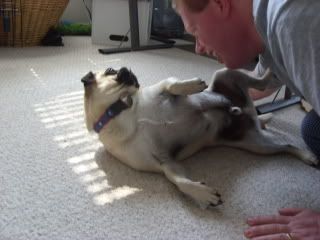 GET BACK TO MY BELLY or I'm telling Mom!!!!!
Happy Atomic Tummy Rub Thursday everyone!!!