Top O' the Morning (or evening) to ya!!!!! HAPPY ST. PATRICK'S DAY!!!!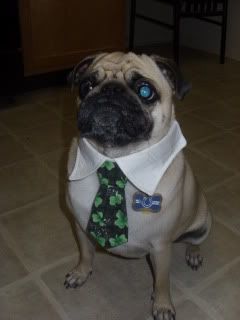 Just for today...I, Salinger Seamus O'Beggin-Kelley will show you the PROPER way to celebrate St. Patrick's Day!
First...find yourself a person of Irish heritage (like my daddy!)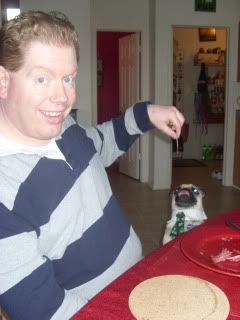 Try to time it so you look especially cute for them right around dinner time!
If you're REALLY lucky...said person might even be eating corned beef and cabbage!
Concentrate REEEEALLY hard and stare at them with those "cute eyes"....
Just be patient and eventually they'll cave....
SUCCESS!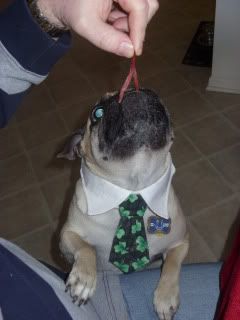 NOM NOM NOM!!!!
Mom made dad and I our corned beef and cabbage TONIGHT (Tuesday the 16th) so dad could take the leftovers to work for his big holiday. I'm not sure he's going to FIND any leftovers after I'm done!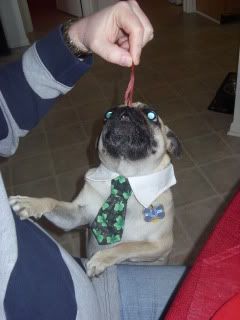 (***Mom's note*** For more St. P's day fun...
check out our post from last year
!)
We hope everyPuggy has a fun and safe St. Patrick's Day, no matter what your heritage!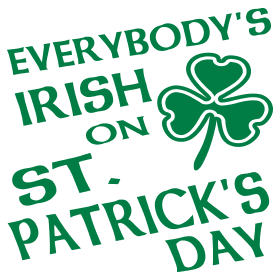 We have a new friend that's dropped by our bloggie named "
McGillicutty
"! We especialy want to wish him a Happy St. Patrick's Day