Hi everyone and happy FRIDAY!!!
Some of you that know my peeps have PROBABLY hear them whining and kvetching about our stupid fridge for the last YEAR or so. The dumb thing was only about a year old when the ice maker decided not to work sometimes. The Geek Squad man came out and tried to fix it SEVEN TIMES, and we think he only succeeded in breaking it further because it had been making THIS noise for the last few months....
(HAHAHA...Daddy took the video sideways!)
SO...we've been fighting with THESE people for MONTHS to honor their "No Lemon" policy and either FIX it or take the farkakte thing back!!!!
FINALLY...they sent this nice man to our house...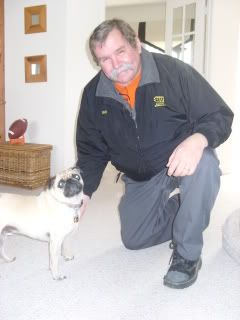 This is BILL....he ROCKS!
Bill took one look at the brokeass ghetto fridge and basically said that we were DONE with it and he would write up the paperwork to authorize us to get a NEW one! YAY...no more NOISE!!!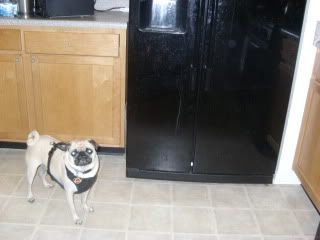 "Goodbye brokeass ghetto fridge!!!!"
We got the NEW fridge yesterday....mom says it's SEXY...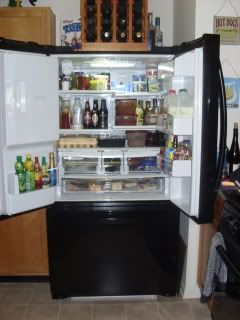 Not as sexy as our friend
Penny the Pug
, but pretty sexy!
We knew we liked Mr. Bill...he told us his daughter has two puggies!!!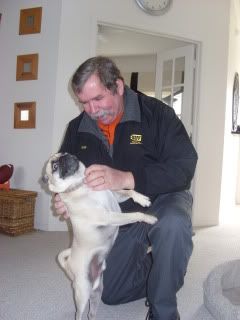 THANK YOU for your help Mr. Bill!!! We're so happy to have the hellish fridge story behind us now!!!
Happy Friday!