Hi everyone! We had SUCH a busy weekend, but we're going to blog a bit out of order. We went to March In the Pugs on Saturday (stay tuned for that post) and then last night Holden had his birthday party with his friends! This year, Holden wanted to have a Japanese dinner party....so that's what he had!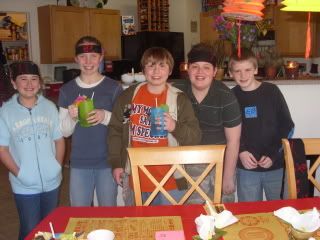 Here is the group of Holden and his pals...
Konichiwa Katelin, Abrianne, Joe, Holden and Justin! The "mocktail" bar is open!
Check out the cool table and me trying to snag some yummy sushi while Holden was teaching his friends how to use chopsticks!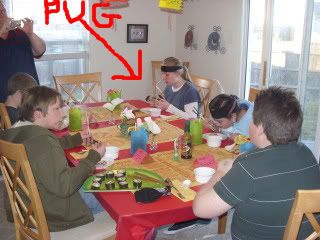 I was really hoping Abrianne would slip with those chopsticks so I could have a bite!
No luck!
Here is Holden with his birthday cake that mom made for him...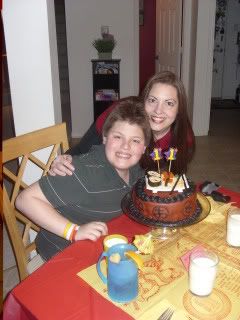 WHOOHOO! It was STRAWBERRY with cream cheese frosting, which means I GET SOME!!!
OOOHHH! YUMMY!
What do you MEAN none of these presents are for ME????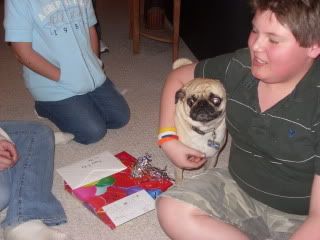 OK...that's IT....I'm the PUG and I'M supposed to be the center of attention!!! I guess I'll just have to provide the entertainment and really get this party rockin'!!!
See?? That was WAAAY better than Godzilla!!!!!
Stay tuned for Holden's official birthday post tomorrow (Monday) and a March in the Pugs recap!