Hi everyone. Mom is trying to win me back over for ditching me over the weekend by posting these pics of me getting one of my FAAAVORITE treatables from the weekend BEFORE last....
We drove to Dayton, OH to meet Holden's dad and stopped HERE...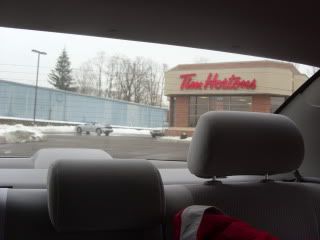 Mmmm...Timmy Ho's has mom's FAVORITE coffee!
(for those of you that don't live near one...
Tim Horton's
is a Canadian doughnut chain that serves the best coffee. Over the years, they've branched down from Canada and now they're in Michigan, Maine, Connecticut, Ohio, West Virginia, Kentucky, Pennsylvania, Rhode Island, Massachusetts and New York).
The TRICK is to get your order from the DRIVE THRU because they keep a stash of day old TIMBITS (doughnut holes) for DOGGIES!!!!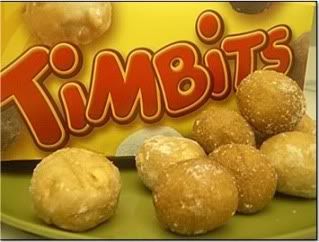 As soon as dad pulled into the drive thru and ordered mom's coffee...I knew it was coming!!!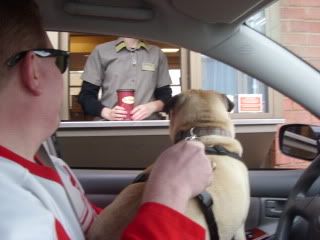 "WHERE'S MY TIMBIT, LADY?????"
"OH THANK YOU!"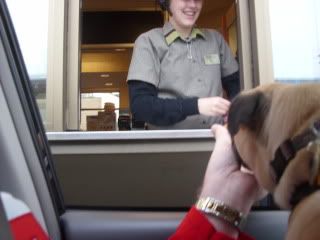 Mmmmm.....Timbit!
"MOOOOOOOM...GIMME MY TIMBIT!!!!"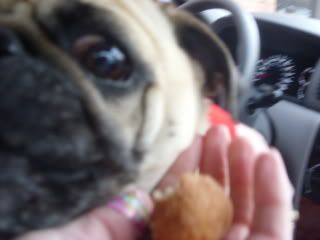 I tried to nom the whole thing at once...but mom made me eat is slowly so I didn't yack in the car...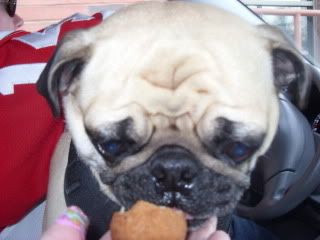 "MMMMM NOM NOM NOM!!!!"
I was even polite and picked up all the crumbs on the seat!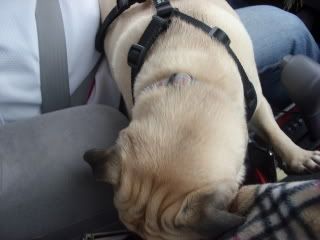 After my Timbit was gone...I got to snuggle with Holden for the rest of the car ride home!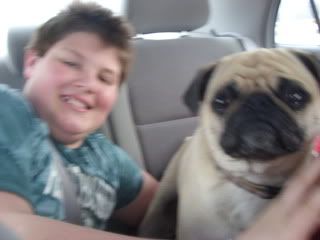 Happy Treatable Thursday everyone!!!!