The other day, the yummiest smell was coming from the kitchen! Mom made CHICKEN POT PIE for dinner (using a new whole wheat crust recipe she was trying out).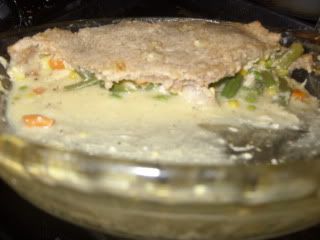 NUMMERS!!!!
I loooove chicken pot pie!!!! I sat by mom at the table and gave her my best "for only 70 cents a day, you can feed this poor starving Puggy" look.
"Hi...feed me pleeeeease!"
SUCCESS!!!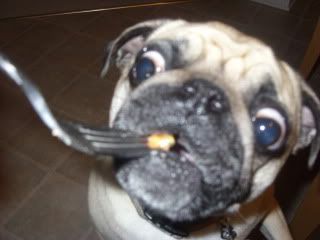 NOM NOM NOM!!!
Mom says I'm "dainty" with a fork....she even took video while daddy was disgusted at the idea of me using utensils (whatEVER!)
Daddy did let me lick out his bowl when he was finished....I guess that's something!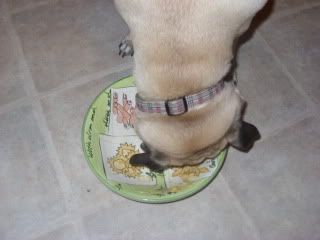 Happy Tuesday everyone! Hope you all get some yummy foodables today!!!