Happy Saturday everyone!!!
Mom ordered herself a VERY special birthday present a few weeks ago! She was on the phone laughing with
Melissa from PugNotes
for a very long time, and didn't even let Emmitt and I speak to exchange recipes! (WTF? How RUDE!)
THEN...this showed up!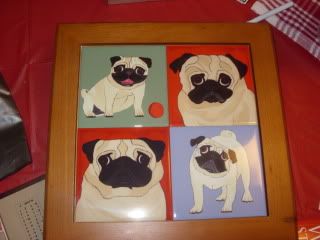 Hmmmm.....
It smells like Emmitt!!! Is he hiding inside?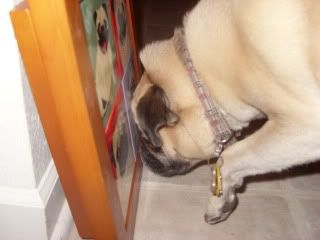 HELLOOOOO????
Emmitt??? DUUUUDE???? Are you in there???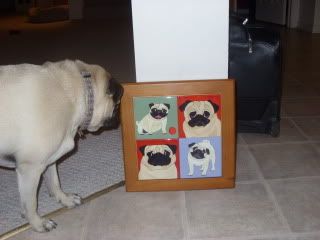 Well this is a right kerfuffle! I don't know what this thing is!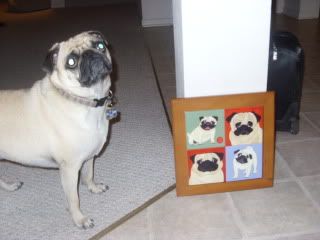 WHO is this SUSAN character and WHY is she so LAZY???
Mom was all excited and put it up on the table....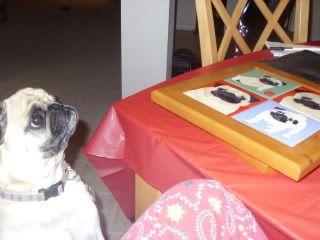 THEN she brought THIS out!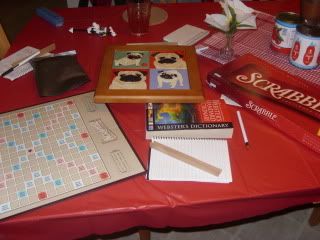 SCRABBLE!!!!!!!!!
OOOOOHHHHHHH....I GET IT! It's a LAZY SUSAN that rotates your Scrabble board!!!!!
SO COOL!
You can all get your VERY OWN Lazy Susan too!
CLICK HERE
and choose your own puggies to look adorable on your table!
Thank you
Melissa and Emmitt
!!!! The Puggy Susan is PERFECT!!!!!