My Hooman brother Holden is ELEVEN today! WOW...ELEVEN! We've had so much fun celebrating his birthday all weekend! After I was naughty at the kid party on Saturday, mom told me I had to be on my BEST Gentlepug behavior on Sunday because Holden's dad and his side of the family all came over for an Italian themed lunch (notice the quick turnaround in decor...the Japanese stuff disappeared!)
Nom Nom Nom!
Holden got SO many presents...it looked like Christmas all over again!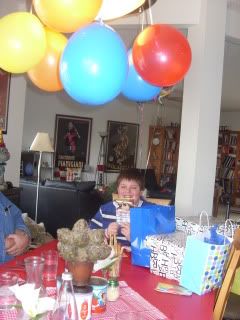 A Puggy card!!!!
Holden's dad got him an airsoft rifle. Mom says he's going to shoot his eye out (hahahaa)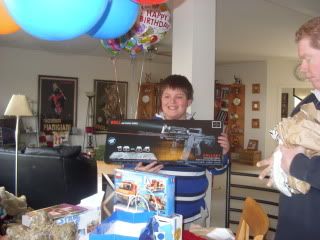 Holden also got a box full of HORMONE GEL for hot flashes (by mistake)!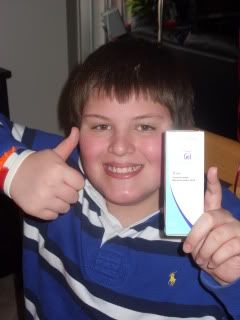 (MOM'S NOTE...Holden's dad is an OB/Gyn and had ordered these samples at the same time that he ordered Holden's birthday gifts online. When the UPS man delivered the boxes, he had forgotten about the samples and just wrapped them all thinking they were all Holden's gifts....OOOPS! It was HILARIOUS!)
THEN it was CAKE TIME!!! WHOOHOOO!!!
Holden requested Red Velvet cuppycakes with cream cheese frosting. Mom made them look like little sodas!
Make a wish, brother!!!!
Ummm.....HELLO???? Do I get a cuppycake????
Ooohhh...FROSTING!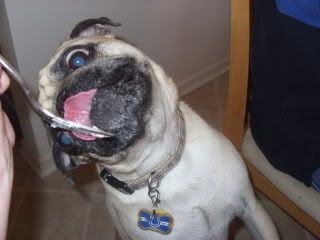 HOLY MOTHER OF PUG this is GOOD!!!!!!!!!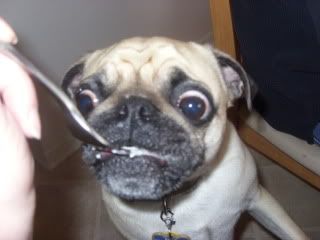 Since TODAY (Monday) was Holden's actual birthday...the festivities kept rolling!
Mom took cuppycakes to school for Holden to share with his class.
Abrianne and Holden have the EXACT same birthday!!!! Their cuppycakes had extra special "candles" made of Piroulines and melted Starbursts!
THEN...Holden chose to leave me HOME ALONE while he, mom and dad went out for Sushi for dinner (Holden's FAVORITE).
Mmmmm....Philadelphia Roll!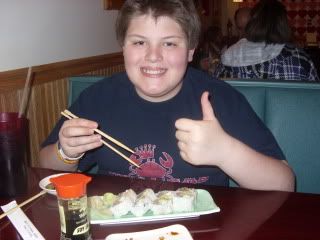 Yeah...thanks for bringing me home some (NOT!)
Mom's 2 legged boys....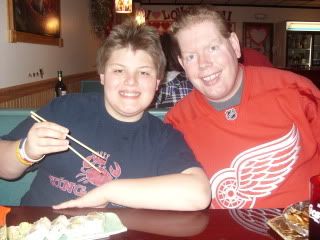 Holden informed mom that he had the BEST birthday ever! Awwww!
Mom also wants to share
LAST YEAR'S BIRTHDAY POST FOR HOLDEN (click here).
We love the old pictures and thought it was worth sharing again!
HAPPY BIRTHDAY HOLDEN! WE LOVE YOU!!!!!!!