Today, my human brother Holden is TEN years old! WOW! Double digits...a whole decade! Mom keep saying she can't believe it and has been looking through old pictures and practically OD'ing on nostalgia. Silly mom wants to post some pics to highlight the last 10 years of Holden's life.
First...this is the FIRST picture ever taken of Holden...he was only a few seconds old!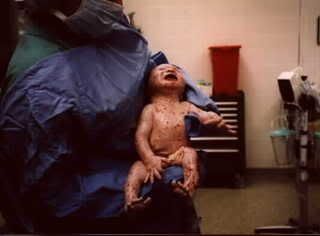 March 8, 1999...best day of mom's life!
Holden was SUCH a good baby and mom says she hardly ever put him down!
He liked kissy face back then too!
Holden grew and grew and mom dressed him outfits, each one more ridiculous than the next!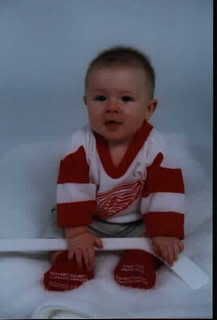 A baby Red Wing!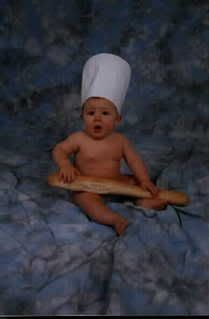 Forget Jamie Oliver...this is the ORIGINAL Naked Chef!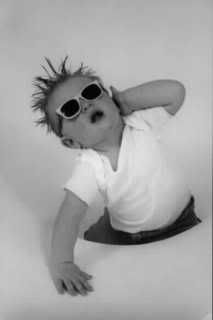 Here's Holden doing his Johnny Rotten impression!
Holden always had very cool birthday parties...
Just LOOK at how happy this kid is!
But there were times that he wasn't in the mood for pictures...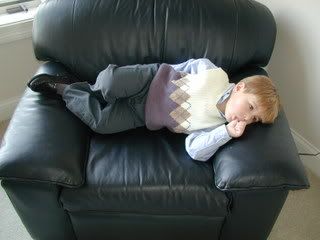 Other times he wasn't the best behaved child...
Mom is having flashbacks remembering the blue footprints on the WHITE carpet!
But he always looked handsome and smiley!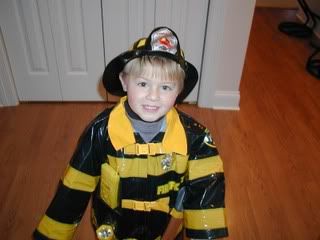 Holden's 3rd Halloween...right after 9-11, he dressed up as a FIREMAN! :-)
Since there are too many pictures for mom to choose from for the next years, she decided to be fair and just show all of his school pics because they were all taken around the same time of year and will best show how much he's changed...
Pre-school
Kindergarten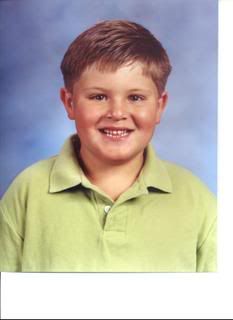 First Grade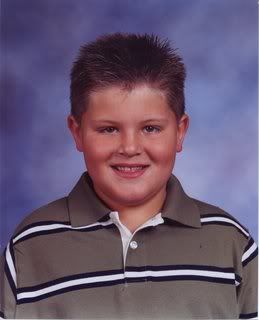 Second Grade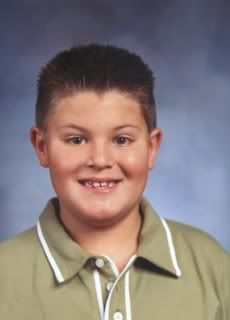 Third Grade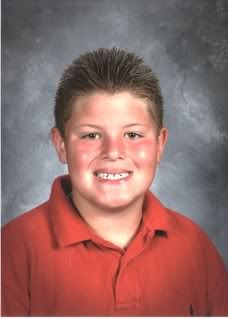 And finally....Fourth Grade
NOW...since this is a PUG BLOG...we have to round out the festivities with the following....
This is one of the first times Holden held onto me!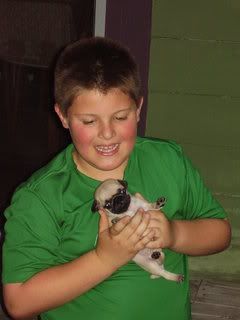 Don't drop me, brother!!!!
Of course mom's all time favorite pic of her "two babies"...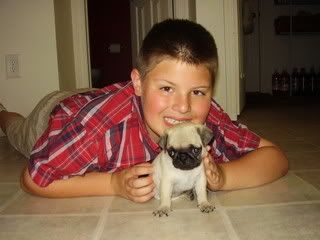 Last but DEFINITELY not least...this is one of the ways Holden celebrated his 10th birthday, yesterday at the Indy Pug Meetup!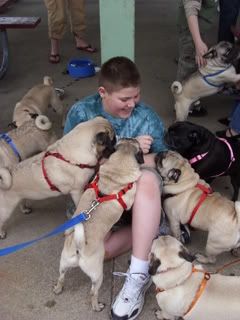 Holden got PUGGED...big time!!!
Happy Birthday Holden and thank you for being the closest thing to a perfect child that mom could have ever imagined! We love you so so so so much and hope your 10th birthday is a blast!